The Company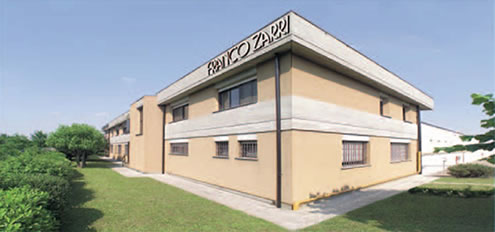 The Company Franco Zarri Profumerie was established in 1970. Its owner had, at the time, the smart idea to enter a branch, which was not well explored yet. He specialized himself in the production of gift items to be included in the traditional perfumery.
In this way, the first gift objects came out of mrs Zarri's creativity: refined designed glass and crystal bottle filled with scented bath salts or bath foam, elegant ceramic cases with delicate talcum powder, little shaped crystal bottles containing attars of perfumes.
These new winning ideas found their way thanks to the good taste and care for details upon which the politics of the Company was and is based; the same care which helped Italian style to be so famous all over the world.
Today Franco Zarri is a modern and dynamic structure with a very efficient selling net. It has 24 agents who cover the whole Italian territory. Among the many customers, there are different
foreign partners, which help to distribute the products all over the world. In the last few years, Franco Zarri has also become a very interesting distributor of brands, for which it has the exclusive right in Italy.
The whole production of Franco Zarri is presented and showed, every year, at the International Cosmetics Trade-Fair in Bologna.